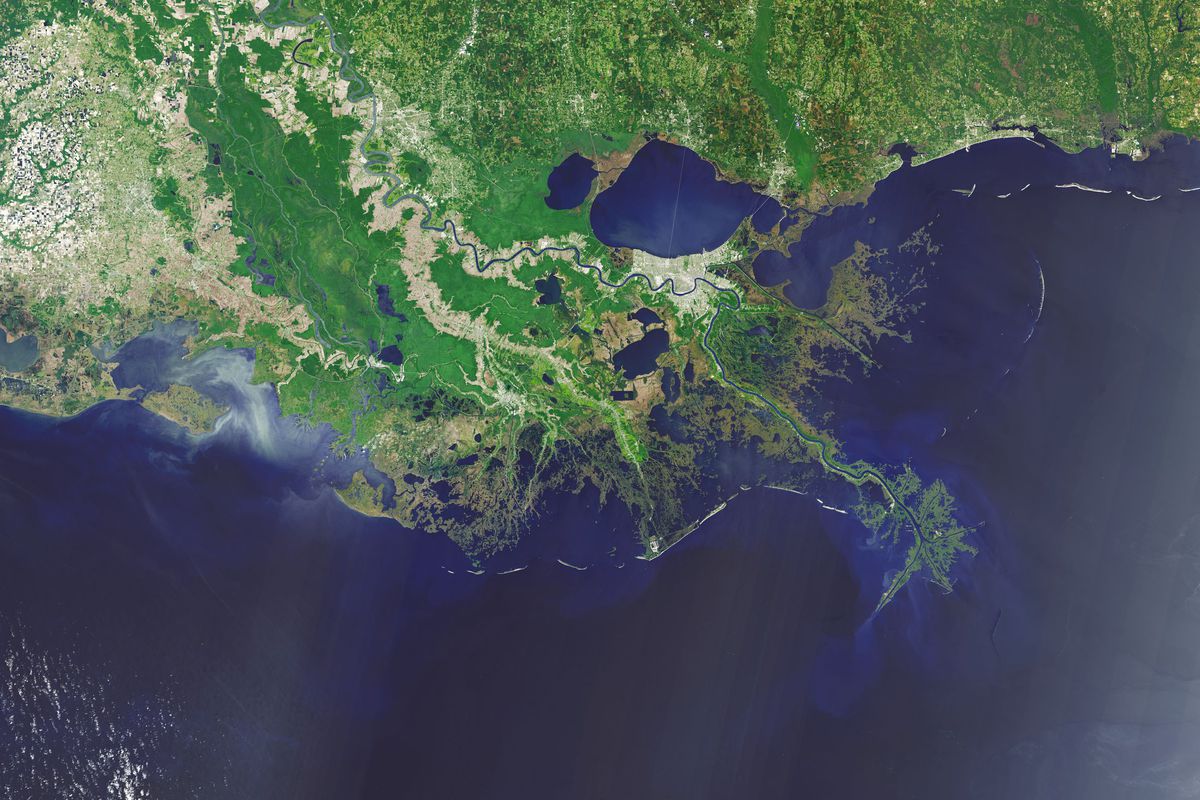 Shell GameChanger and The Idea Village have teamed up once again to launch the ENERGYx 2020 accelerator.
ENERGYx is an intensive, 4-month accelerator program that is focused on companies with truly disruptive, rapidly scalable technology that have the potential to impact the future of Louisiana and coastal areas around the world.
PROGRAM STRUCTURE
PHASE 1
ENERGYx Bootcamp
November 18th - 22nd 2019 | New Orleans, LA
A required weeklong bootcamp in New Orleans will put innovators through an intensive customer development and business model validation process that will help entrepreneurs hone the commercial potential of their innovation. Out of this process, select teams will graduate to full company acceleration based on their demonstrated traction and market potential.
PHASE 2
ENERGYx Accelerator
January - May 2020 | New Orleans, LA
Up to 6 select companies can graduate into an intensive acceleration program for highly scalable startups with innovative, technology-enabled business models. Our proven model provides structure, education, and connections that help founders take their companies to the next level by ensuring they are focused on developing customer traction, building a market-ready product, and validating their innovative business models. At the end of the program, companies will pitch their ventures at a semi-finals event during Jazz Fest. Select companies will be invited to be finalists and pitch their ideas at State of the Coast in May, for the chance to receive the GameChanger funding opportunity of up to $250,000 and award the winner with non-dilutive seed funding to take their company to the next level.
Ready to drive positive change along the Louisiana coast?
APPLICATIONS FOR ENERGYx 2020 ARE NOW OPEN UNTIL OCTOBER 31ST, 2019.
CONTEXT
Coastal land loss is a serious challenge confronting Louisiana; the state lost over 1,800square miles of land between 1932 and 2010 —an area larger than Rhode Island–and more is expected.
The 2017 Louisiana Coastal Master Plan has identified $50B of priority coastal restoration and protection projects for potential delivery over the next 50 years but has identified only a fraction of the funding required to deliver this ambitious plan. Delivering coastal protection more efficiently is imperative for the sustainability of Louisiana's working coast, our communities, and our way of life.
We are in the early stages of disruption in the construction sector, where new applications of enabling technologies can radically change project costs and successful outcomes. The field is ripe for innovation and primed to create lasting business opportunity due to the need here in Louisiana, nationally, and globally.Think you're ready?
WHAT ARE WE LOOKING FOR
Shell GameChanger and The Idea Village have teamed up for an accelerator program, ENERGYx in NOLA, to support startups and innovators with the potential to impact the future of Louisiana and coastal areas around the world. We are focused on companies with emerging innovative technologies for coastal construction and water management that improves the capital efficiency of real projects on-the-ground and can be launched towards scalable business opportunities around the world. Our plan is to take a handful of early-stage companies through the accelerator program, narrow the field based upon their performance during a number of public "pitch events", and award the winner with non-dilutive seed funding to take their company to the next level.
IN SCOPE
Though not intended to be comprehensive, a list of technology applications of interest includes:
Rapid digital mapping and estimation by drones, including surface and subsurface elevation measurements
Autonomous/Robotics for construction/dredging and optimization of spoil placement/management

3D printing gray and green infrastructure features

Advanced/intelligent materials

Digital mobility and field computing

Internet of Things/Sensor Platforms for asset performance management

Rapid vegetative propagation and planting techniques/technologies

Efficiencies in pumping slurries through pipelines
HOW TO SUBMIT YOUR PROPOSAL
WE APPLY THE FOLLOWING CRITERIA FOR CONSIDERATION
1. Novelty
Is your technology fundamentally different and unproven?
2. VALUE
Could your technology create substantial new value if it works?
3. WHY SHELL?
Is your technology relevant to Shell and the energy future?
4. TESTING
Can the concept be proven quickly and affordably? Is the right team in place to deliver this?
Any information submitted as part of the process must contain only NON-CONFIDENTIAL data and information at this stage. The funding opportunity will be in the range USD 200,000 – 250,000 to progress a "proof of concept" in a phased approach over a period of no more than 12 – 24 months. Further development may be supported and or facilitated by Shell depending on the overall outcome of the initial award.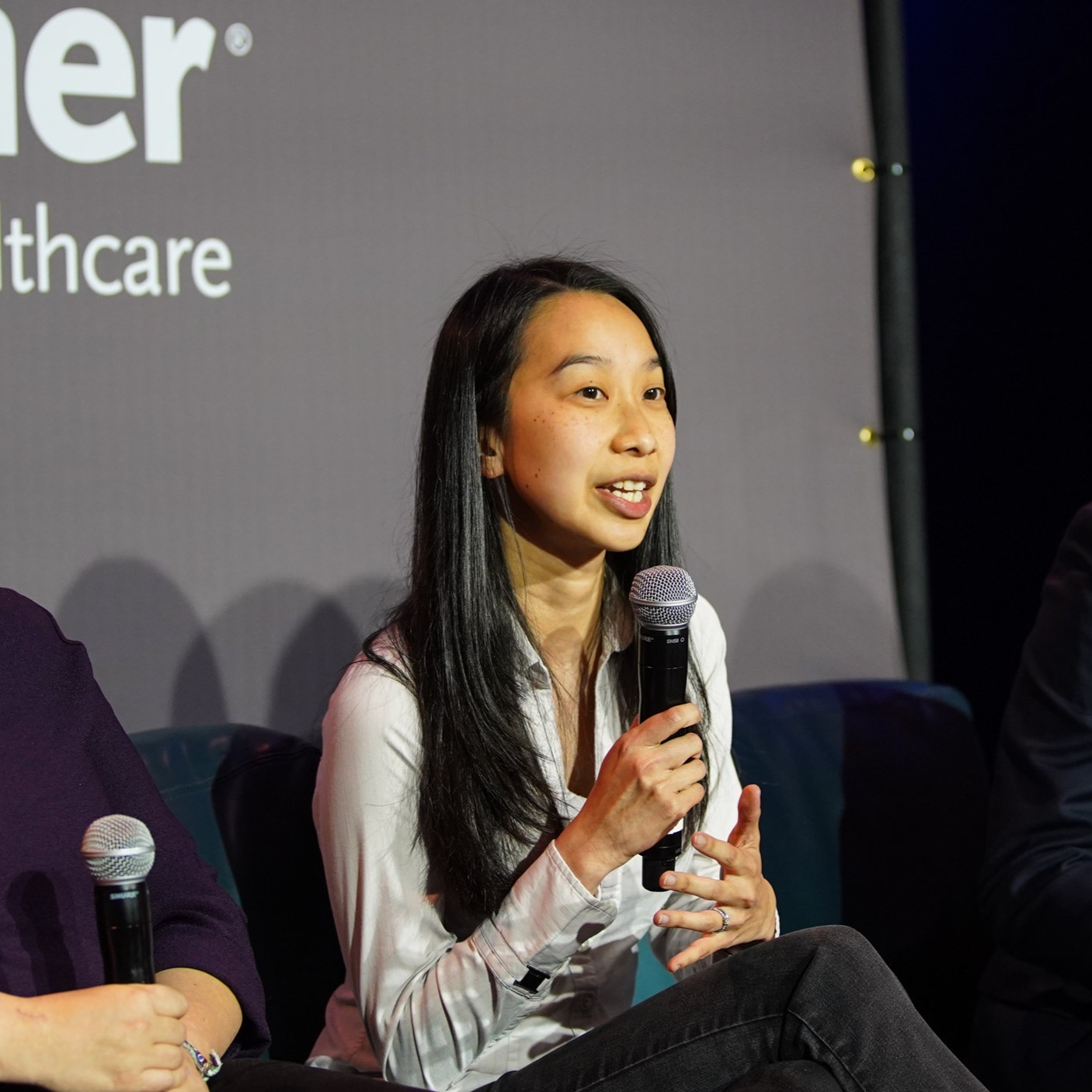 "The Idea Village team are so incredibly helpful to both entrepreneurs as well as to the New Orleans entrepreneurship community.
They're tireless and absolutely selfless in their assistance, whether in helping us improve our companies' operations and strategy or in introductions to other entrepreneurs, mentors, or investors. We loved working with them!"
- Dianna Liu, Founder, Arix Technologies
ENERGYx 2018-2019
+ MENTORSHIP
We believe in sustained mentoring and that these long term relationships provide founders with the lasting support they need to be successful.


+ OFFICE HOURS
The Idea Village mobilizes dedicated coaches, mentors and advisors through structured office hours throughout the program to provide mentorship. We leverage our network and expertise to provide companies the opportunities to connect with the resources to avoid potentially costly mistakes, develop and hone their business models, rapidly scale operations, develop their product, and secure their market.


+ ADVISORY HOURS
Advisory boards will consist of 3-4 mentors/advisors who will meet monthly with 3-4 companies for 60-minute board like presentations. Advisory board members provide general business expertise, milestone accountability and track progress throughout the program.


+ INVESTORS IN RESIDENCE (IIR)
The majority of IIR involvement occurs during the back-half of the program to assist companies in becoming "capital ready." This means working with founders on aspects such as:
Assist founders in deck creation and preparation for investor pitches
Leading pitch groups, including facilitating pitch rehearsal and giving feedback to both individual companies and small groups
Helping founders identify what investors would be most successful for their venture, and making those introductions when needed
Facilitating cohort training/workshops on topics such as term sheet creation, due diligence processes, data room organization, and valuation


+ ENTREPRENEURS IN RESIDENCE (EIR)
The Mentorship program is "quarterbacked" by our remarkable EIR'S. EIR's are current and former founders and operators who are looking to translate their success into helping others. EIRs lead in selection, program development, and catalyze resources for the companies. We strive to maintain a 4:1 company to EIR ratio in our program to maximize one-on-one engagement. EIRs continue to work with founders post-program to provide support throughout the capital raising process.


+ DIRECT RESOURCES
In addition to mentorship, participants have access to direct resources such as basic legal services, proforma development, accounting services, pitch preparation, and graphic design support at special discounted rates.

Through our partnership with GAN we offer access to over $1M in 'perks' that include meaningful discounts and free services for a range of digital and physical products that startups can maximize to their benefit.


+ PEER CONNECTIONS
We believe that some of the most valuable long term connections an entrepreneur can make is with other entrepreneurs facing similar challenges at a similar stage. We work to build these peer-to-peer connections throughout the program as well as between current participants and our extensive alumni network. As a cohort we celebrate wins, big or small, together.


+ VILLAGE NETWORKING
Periodically throughout the program accelerator participants are invited to exclusive networking events hosted by The Idea Village. These events are attended by alumni, Board Members, investors, and industry professionals and provide opportunities for accelerator companies to connect with our Village.


+ BUILDING AN INVESTABLE BUSINESS
The initial phase of our program focuses on building an underlying investable business. We believe that strong business fundamentals are the heartbeat to success, and focusing on fundraising before you have something to fundraise for is a recipe for wheel spinning and frustration. Initially we help you focus on driving product, team and traction (and wrapping them in a highly profitable business model) so that when you start to tell your story, you have the right story to tell.


+ FUNDRAISING SUPPORT
Raising capital is critical for any early stage, growth-oriented business. Our program is ideal for businesses that have already raised some 'seed' stage capital and are looking to leverage that traction into hitting operational milestones and setting up a larger 'series A' level raise. While we don't guarantee fundraising outcomes, we do try to provide the best possible resources and guidance to set each business we work with up for success in continued fundraising.


+ PITCH DEVELOPMENT AND PRACTICE
Once you have the right story, a great pitch will help you sell it. We train entrepreneurs to hone the essence of their pitch to build a compelling narrative and provide additional resources to companies to support their fundraising efforts through the last 30-45 days of the program. This is where cohort companies begin their work with our Investors in Residence.


+ DEMO DAY
Our accelerator program culminates in a company showcase called Demo Day, where founders are given the opportunity to demonstrate their company growth to date and potential for future success. Demo Day is attended by investors as well as members of our community looking to support local startups. It is where New Orleans takes another step towards (an exceptional) future.


Think you have the power to impact the future of energy?
APPLICATIONS FOR ENERGYx 2020 ARE NOW OPEN UNTIL OCTOBER 31ST, 2019.